Abayas have always been a part of modest women's wardrobes, and they are a real emblem of eternal grace and modesty. But today, this culturally significant cloak-like garment is worn with a distinct charm and confidence by modern, modest ladies. Abaya designs are no longer seen merely as conventional garments. The globe is gradually changing toward selecting simple abaya designs infused with a contemporary look that complements their appearance while also making people feel connected to their roots and traditions.
Abaya fashion is now recognized as a trendsetter by the mainstream fashion industry. A variety of stylish abaya patterns and materials have been developed to provide the consumer with nothing less than elegance and style. Some are perfect for making an exquisite impression, while others can make you appear like a fashion statement.
BEST ABAYA DESIGN FOR 2022
Choosing the proper abaya design depends on various factors, and when it comes to selecting the finest one, it might be daunting to confront the fashion choices we make on our own. We totally relate to the difficulty of this situation, so we have created this guide and curated the best abaya styles to help you with this endeavour: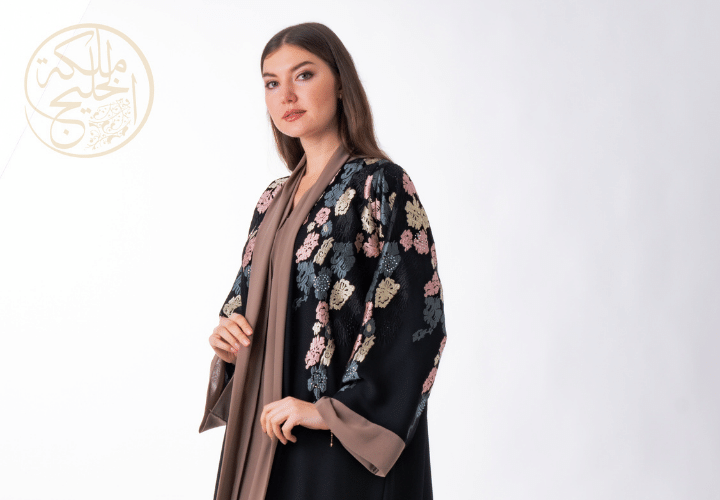 "EXQUISITELY REVERSIBLE, EVIDENTLY IRRESISTIBLE"
This reversible modern abaya deserves a special spot in your classic wardrobe. This versatile statement piece features a basic top layer and a lovely Swiss dot inner layer. The ingenuity of its design lets you explore your chic personality on one side and your cheerful attitude on the other. It also sports broad cuffs on its full-length sleeves and a pattern in mineral red that urges you to take a closer look.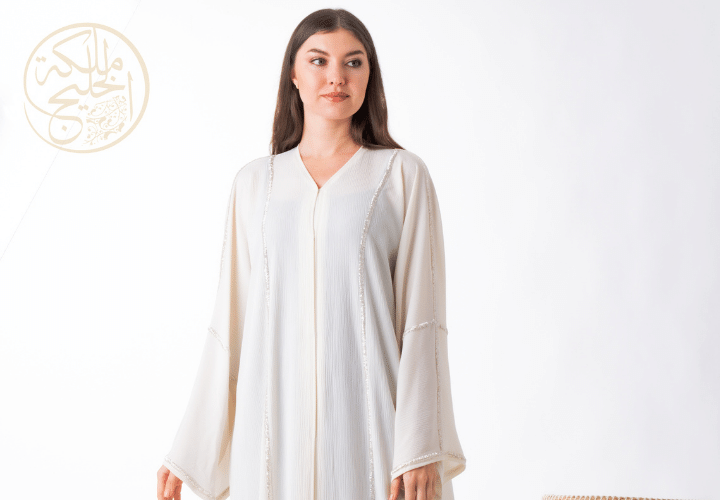 "SUMPTUOUS PRINT FOR A SUBTLE HINT"
This gleaming creation exudes seamless allure with a dash of class. It's timeless exemplary silhouette is complemented with flattering prints accentuating a refined feminine form. The deeper armholes and sleeves, which go all the way down to the wrist, evoke the original kimono aesthetic. The abaya's front can be closed, making it ideal for throwing over any outfit—a must-have for every lady on the go. Shop this outfit, Mono Ki Abaya In Cream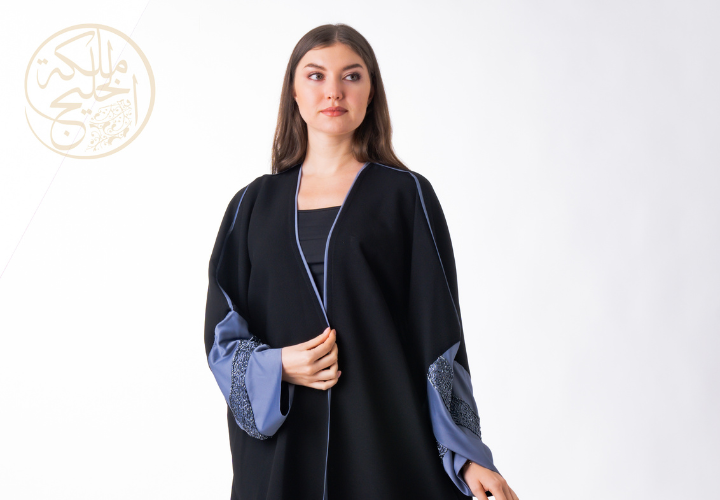 "COLOUR BLOCK FOR SOME STYLE UNLOCK"
The Colour Block Open Abaya makes use of contrasts to create a demure yet statement look. The soft-touch fabric is framed in a minimalistic design that is amplified with a striking monochromatic palette and kimono sleeves. Grab this getup if you want to bring trailblazing modest attire into the mainstream. See for yourself, Colour Block Open Abaya in Green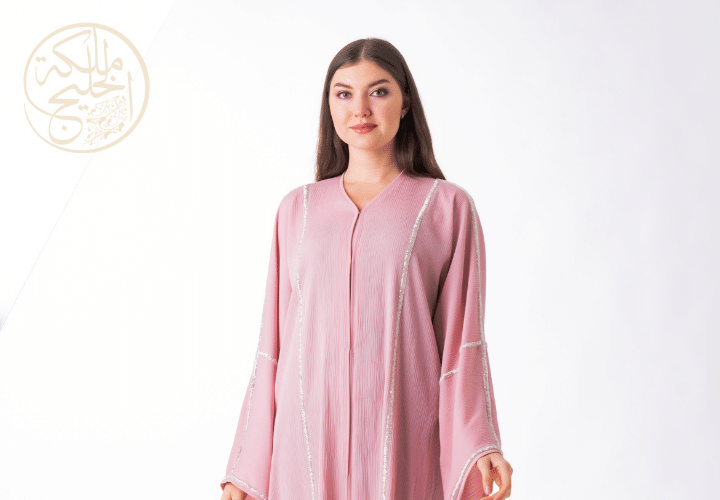 "ENCHANTING FRILLS THAT GIVE MAJOR FEELS"
As it flows delicately about the body, this crinkled georgette abaya offers the look and feel of mystique and sophistication. Its ditsy design is featured on the underlayer alongside another layer of tastefully crinkled material on top. Fasteners are cleverly disguised down the front. The sleeves are equally free and billowy, with two captivating frills at the wrist for that quintessential '70s aesthetic. Grab the style, Frill Thrill Abaya In Brunette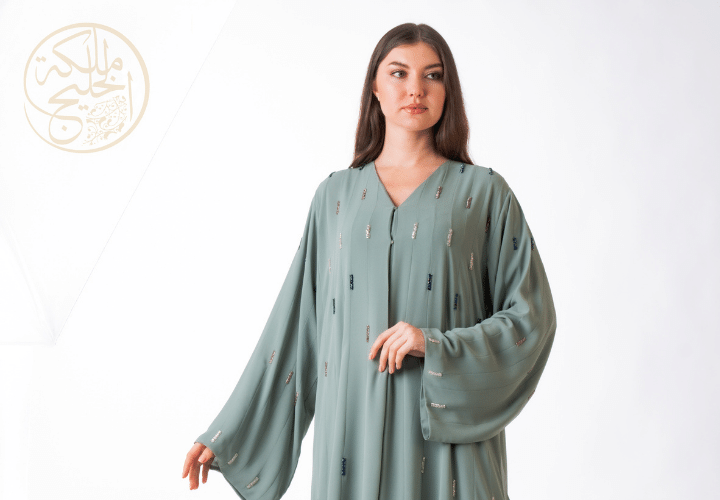 "SERVING LOOKS WITH BUTTON LOOPS"
This double-layer abaya is a mystery wrapped in a magnificent package. The V-neck cover-up has discreet snap buttons that unzip down the front. The second layer of the interior is shown through slits at the side of the top layer. The top part is kept closed by eyelets and loops. The sleeves are flared and the shoulders are dropped to depict a relaxed feel. The poly crinkle chiffon fabric is a timeless black that renders a glamorous finish. Get the look, Peek-A-Boo Abaya In Black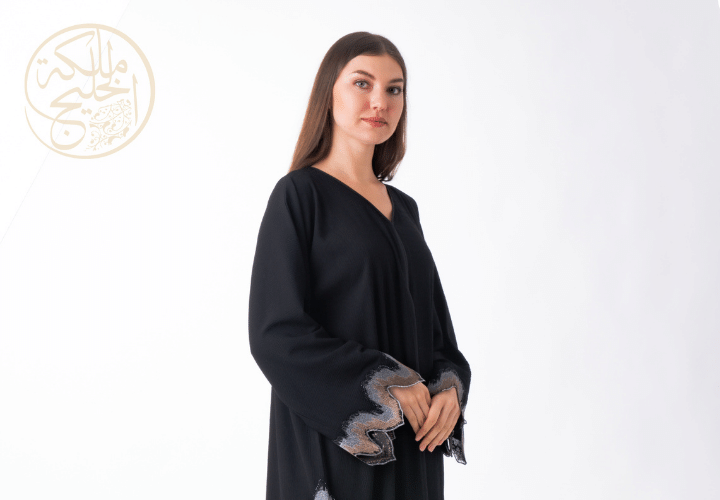 "COWL SLEEVE? YOU WON'T BELIEVE!"
This overlap abaya adds an empowering feminine touch to your every move. This awe-inspiring attire is constructed of a light fabric that drapes freely over the body. It has broad sleeves that are aesthetically ruched to show off your flair. With its focus on innovation and minimalism, this modern take on abayas will transcend seasonal trends. Shop this outfit, Cowl Sleeve Overlap Abaya in Khaki
OUR FINAL THOUGHTS
Identifying the ultimate abaya design for oneself is all about finding the perfect blend of flair, comfort, and elegance. People who value modesty will certainly relate to what we're trying to convey. For many years, the notion of modest clothing has been integrally associated with Islamic fashion. However, we've noticed a trend in recent years. As a result of modest fashion entering the mainstream, it has grown more inclusive.
Now that you know what you're searching for, it's time to take a pick. We are here to assist you in finding stylish, modest clothing that will make you seem stunning on any occasion. Fortunately, Kayfi has a diverse abaya collection to choose from. You're guaranteed to find something that fits your style and the event to which you'll be wearing it. Begin exploring our selections today and discover your perfect abaya!